In Remembrance of Bill Maini
With appreciation for his achievements and sadness on his loss, we share the news of the passing of Bill Maini, a founding partner and former president and chief executive officer of SMMA. Together with Parker Symmes, Bill founded Vappi Symmes and Maini in 1955, at 240 Sidney Street in Cambridge. When architect Jon McKee joined the young firm three years later, they changed the name to Symmes Maini & McKee Architects and Engineers. 
"Bill excelled at running projects and finding work," Parker Symmes recalled in a recent conversation about the firm's early days. Bill's legendary relationship and management skills established the foundation for SMMA's significant growth during his three decades at its helm. His devotion to client service, and to meeting the various design needs of clients, placed the firm at the forefront of integrated project delivery—a legacy that continues today.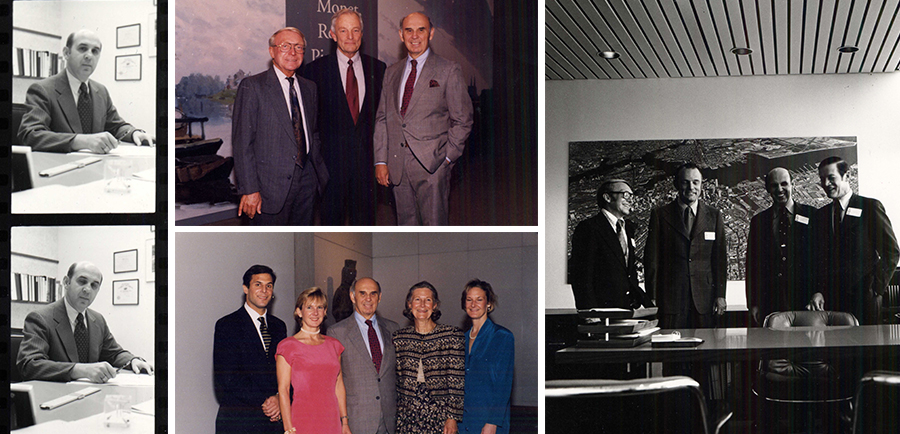 "Our firm was fortunate to have had Bill establish a roadmap for its success," said Ara Krafian, SMMA president and CEO. "He instilled the importance of stability, the value of relationships, the meaning of responsible leadership—and he always appreciated talent. He will be deeply missed."
An engineering graduate of the Massachusetts Institute of Technology, class of 1951, Bill later served as a director of the Institute's Alumni Association. He was an active member of the Massachusetts Building Congress, and was elected as its president in 1971. Following his retirement from SMMA, Bill lived in East Falmouth, and devoted time to many volunteer and philanthropic pursuits, including the Cape Cod Symphony.