Renovations Complete at Cramer
Renovations at Cramer, the Norwood-based brand experience agency, recently wrapped up, affording the client the full use of their updated space. For SMMA, the project involved a number of areas of expertise—interior design, architecture, landscape architecture, graphic design—working in concert to deliver a result that reflects who Cramer is and positions the firm to do its best work.
Constructed by Commodore Builders, Cramer's modernized home is at once contemporary and non-traditional, incorporating numerous opportunities for spontaneous and informal meetings, with a focus on integrating technology throughout. A notable intervention is the strategic deployment of Loki Box Design modules—striking, repurposed shipping containers that balance functionality and aesthetics, and reflect Cramer's idea-driven culture.
"This renovation created a new heartbeat and flow for our building," said Brent Turner, Senior Vice President of Solutions. "People are seeing each other more, crossing paths with more colleagues in other departments, and having more in-the-moment conversations than ever before."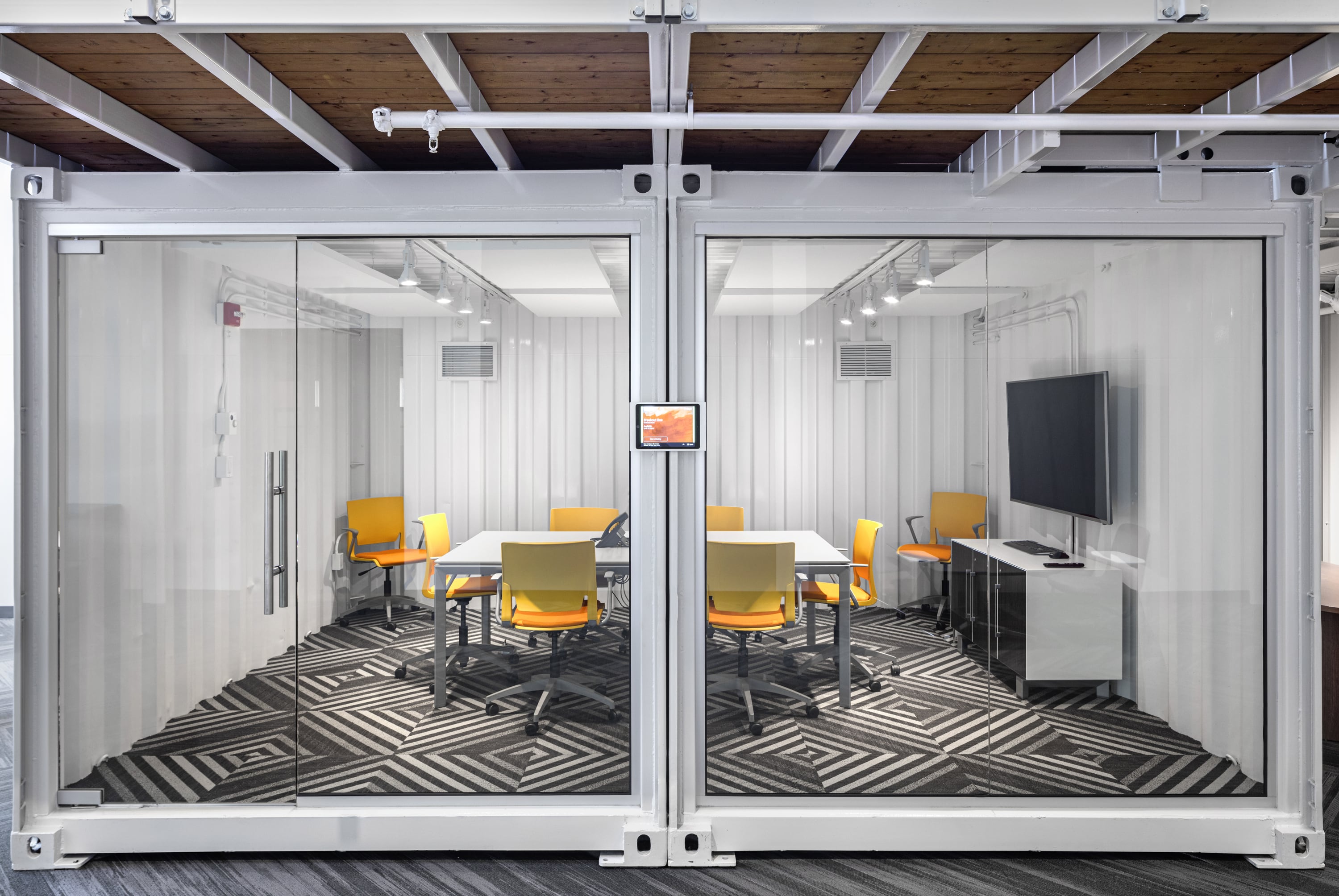 The renovated interior was designed as much for the visitor experience as for the agency's 150-person staff. Given the nature of its business, Cramer frequently hosts meetings, pitches, and industry events for visitors of all types. The space seeks to leave a lasting, meaningful impact on Cramer's guests, and will host upcoming events like Mass Innovation Night (March 15) and NewCo Festival (April 6).  
"When a prospective client walks into our studios, the first thing they experience is the unique way our agency works," said Turner. "From how the space is designed for use—the collision spaces, work spaces, meeting spaces—to how it is designed for aesthetics—the textures, materials, lighting—to how it is designed for activity—the movement of people, the conversations happening, the energy flowing—the space is notably different than anything they have been in before."